AccuImage, LLC partners with industry leaders for software and hardware solutions..

PSIGEN Software, Inc.
PSIsafe Document Management and PSIcapture software is a highly configurable, enterprise-class suite of tools for document capture, indexing, paperless storage, search and retrieval, as well as workflow management, scheduling and collaboration. Available as installed software or in the cloud, PSIsafe makes it easy for organizations to streamline operations, increase security, improve compliance, use physical space more efficiently and reduce their carbon footprint – all while saving significant amounts of money.

OPENTEXT
OpenText's ApplicationXtender Content Management suite elevates document and content archival to the next level with a solution that is scalable, yet enterprise-level. AppXtender includes tools to scan, store, index, retrieve documents through either a thick or thin client. OpenText Fax Server, RightFax Edition automates the exchange of business information with customers and suppliers. To achieve fax automation, Fax Server integrates with a variety of applications: email, desktop, CRM, ERP, document management, host, legacy and more. OpenText fax automation provides complete electronic document delivery and receipt solutions to reduce costs, speed communications, and improve business process efficiency.

KOFAX
Kofax, a division of DICOM Group plc, is the world's leading provider of information capture software, according to research by Harvey Spencer Associates. Kofax products enable the automation of business processes by collecting paper documents, forms and e-documents from throughout organizations, transforming them into retrievable information, and delivering it all into line-of-business applications, databases and archives. The company's Kofax Capture platform is the most popular information capture application worldwide, and its VRS (VirtualReScan) is the de facto standard for document scanning productivity. Kofax products are widely used in finance, government, insurance, healthcare, and a broad range of companies and agencies that must capture critical business information from paper and electronic documents and forms.

BIS
Grooper empowers rapid innovation for organizations processing and integrating large quantities of difficult data. Created by a team of courageous developers frustrated by limitations in existing solutions, Grooper is an intelligent document processing and digital data integration platform. Grooper combines patented and sophisticated image processing, capture technology, machine learning, and natural language processing. Grooper – intelligent document processing; limitless, template-free data integration.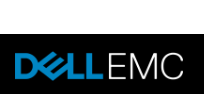 Dell EMC
Dell EMC provides enterprise content management solutions as part of Dell EMC Corporation's information lifecycle management strategy. With a single platform, Dell EMC enables people to collaboratively create, manage, deliver and archive the content that drives business operations – from documents and discussions to e-mail, web pages, records and rich media.

KODAK COMPANY
Kodak is the leader in helping people take, share, print and view images – for memories, for information, for business and for entertainment. With annual sales over $10 billion, the company is committed to a digitally-oriented growth strategy focused on four businesses, including Graphic Communications – providing customers with a range of solutions for prepress, traditional and digital printing, and document scanning and multi-vendor IT services – and Display and Components – supplying OEMs with imaging sensors as well as intellectual property and materials for the organic light-emitting diode and LCD display industries.

CANON, INC.
Canon U.S.A., Inc., headquartered in Lake Success, New York, is a leader in professional business and consumer imaging equipment and information systems. Their extensive product line and digital solutions enable businesses and consumers worldwide to capture, store and distribute information. Canon products include color and black-and-white copiers, printers, image filing systems, facsimile machines, cameras and lenses, camcorders, semiconductor, broadcast and optical equipment, flatbed scanners, and other specialized industrial products. Canon is listed by Fortune as one of the "Most Admired Companies in America," and is ranked #35 on the BusinessWeek list of "Top 100 Brands."

FUJITSU, LTD.
Fujitsu is a leading provider of customer-focused IT and communications solutions for the global marketplace. Pace-setting device technologies, highly reliable computing and communications platforms, and a worldwide corps of systems and services experts uniquely position Fujitsu to deliver comprehensive solutions that open up infinite possibilities for its customers' success. Headquartered in Tokyo, Fujitsu, Ltd. reported consolidated revenues of 4.6 trillion yen (USD $50 billion) for the fiscal year ended March 31, 2010.