Business On the Go
Your business is mobile, so your systems should be too. AccuImage, LLC offers our customers mobile solutions to work with your office solutions so that business doesn't stop when you leave your office. Whether you need Document Management, Secure Messaging, or Data Security, we have an app for that.
Existing customers can download our mobile apps using the QR codes or links below or
contact us
to learn more about our mobile solutions.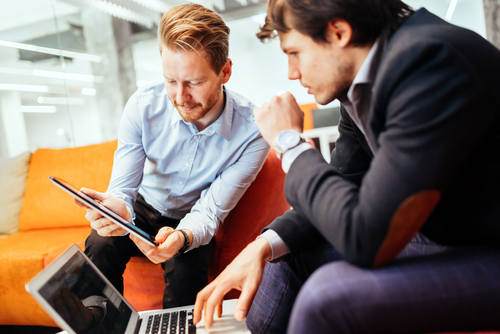 PSIGen Safe Mobile 2.0 require a PSIGen SAFE CLOUD or PSIGen SAFE license to operate. A Wi-Fi or cellular data connection to the SAFE repository is required to send and retrieve information.
Download the PSIGen Paperless app on your iOS, Android or Windows 10 device today to take your documents mobile. For the Windows 10 app, search the Windows App Store for 'Cabinet Paperless'.
Kofax Capture Mobile Apps
The free Kofax Mobile Capture app demonstrates the power of this solution for:
Business Cards - capture and convert business cards to vCards!
Receipts - instantly turn any receipt into an editable, searchable document!
Documents - photograph any document and turn it into a searchable PDF!