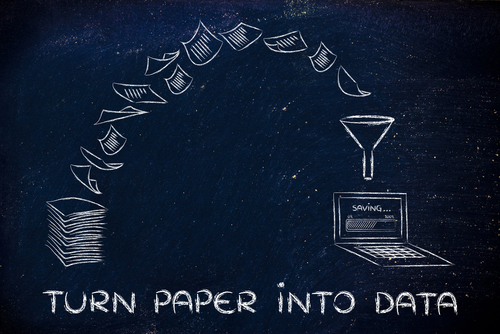 Let us do the scanning for you.


AccuImage has provided document scanning services for over 20 years. By utilizing our expertise and advanced equipment your file scanning projects will be completed faster, better and at a lower cost than handling it in-house. Whether you have recurring scanning needs or a single back file scanning project we'll handle if for you.

Our Complete Line of Scanning Services Includes:
Medical and Patient Records Scanning

Student Records Scanning

Scanning of Personnel Files and Other Human Resources Documents

Scanning of Architectural and Engineering Drawings

Scanning of Accounting Documents

Scanning of User-Filled Documents for Data Extraction

Microfilm Scanning/Conversion to digital images

And any other type of records you have!
Scanning of Paper Documents
AccuImage's Service Bureau is equipped with high volume scanners and an experienced team who will scan your documents quickly.
Advanced Data Capture
We utilize Advanced Data Capture tools to turn both paper and electronic documents into actionable data.
Mailroom Outsourcing Services
From your P.O. Box to your Inbox, we can streamline your document intake and distribution processes.
Microfilm Conversion Services
Don't panic when the reader/printer finally gives up the ghost. Let us turn microfilm & microfiche into easily accessible digital files.
Image Hosting Services
Once scanned, we can host digital images in a secure cloud-based platform giving approved users access anywhere, anytime from any device.
Platform Agnostic
Whether you're looking for a simple DVD archive or need images and data delivered to your existing document/content management or line of business platform, AccuImage has you covered.